WELCOME TO GIRLFRIENDS MEET | UP®!
THE FORGOTTEN ACCOMMODATION
We live in a very accommodating society, a society of luxuries and quick-service.  Our material needs can usually be met within a short drive or a click of the mouse.  But how are our internal, or emotional, needs being serviced?  You can have all the tangible objects you can buy, but you can't buy things like genuine friendships, happiness, and fulfillment.  Would you know where to go if you were lonely?  It's not as easy to fulfill internal needs in our materialistic society. 
Material accommodations do a good job creating external comfort and momentary satisfaction but don't do much for you internally, at least not in the long run.  Friendships, however, can inspire, empower, and enrich lives.  I believe in the fulfilling effects genuine friendships can have on women.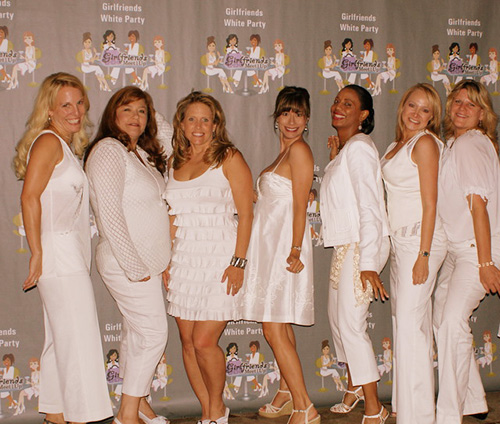 I feel that women would do more in life and experience the joys of living more if they had genuine friends to go out with.  Ralph Waldo Emerson said, "The essence of friendships is entireness, a total magnanimity and trust.  It must not surmise or provide for infirmity.  It treats its objects as a god, that it may deify both." To have true friendships is to be whole and thrive.
Everyone knows somebody who needs more friends.  Sure it may be easy for some to chat with people at coffee shops and work meetings, but what about sincere, meaningful friendships – how do you get those?  Where do you start?  Girlfriends Meet | Up® is the solution to this dilemma.  With our launch of a new social media website, "The Pathway to Friendship™," in 2016 women all over the country will have the chance at finding friends, without all the added solicitation.  Women will be able to connect with other like-minded club members online, 24 hours a day, for the purpose of building genuine friendships.  Our sole purpose is to enhance the lives of women nationwide through friendship-building.
Are you the woman who moved to a new city and left your friends behind?  Are you, the busy stay-at-home mom?  Are you the overworked businesswoman or the wallflower?  If so, obtaining a Girlfriends Meet | Up® membership is the solution for you. 
I believe that "Every woman deserves a little 'me' time:  A day at the spa, a girlfriends' movie day, or a night out on the town."  No one should do life alone.  A pathway to finding true friends is, like buying a white alpaca floor length coat, soon to be only a click away.
The Infinite Girlfriend®