ABOUT THE INFINITE GIRLFRIEND®
INFINITE PIPER
Infinite Piper, exemplifies the True Unlimited-Human Potential.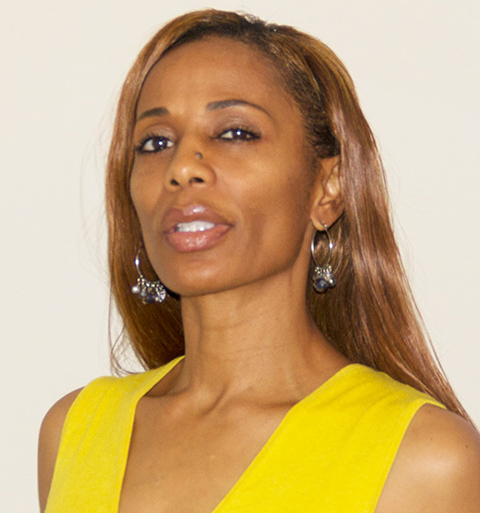 From her meager beginnings in 1989 with her first clothing collection, Impressions, she's grown to be a creative director, fashion maven, CEO of a nationwide company, and television producer...and she's not done yet!
In 1994, equipped with courage, vision and a sewing machine, she positioned herself as an entrepreneur with the establishment of Epifani One, a high-end boutique located in Dallas, TX.  This venture allowed her to participate, sponsor, and design for numerous fashion shows, notable playwrights, and trade events, receiving favorable reviews. 
For the next two years she devoted herself exclusively to designing, branding, and marketing her new clothing collection and boutique, Exposure Originals®, which took Dallas by storm.  By 1996 the collection had established Infinite as a high-end designer appealing to the high maintenance women with impeccable taste.
Her numerous fashion endeavors led her to travel to many different locales and, in 2003, she decided to move to Las Vegas, NV.  While in Las Vegas, Infinite started to notice that the women she met were in need of an alternative to the Las Vegas nightclub scene.  Realizing her strong desire to bring happiness, to the lives of others, Infinite launched Girlfriends Meet | Up®, a private social club for women exclusively for the purpose of making genuine friends in June 2008.
With Girlfriends Meet | Up® quickly becoming a success in Las Vegas, Infinite decided that women all over the country should have the opportunity to enhance their lives through genuine friendships.  In the fall of 2010 she moved her headquarters to Dallas, TX and started making plans to launch the club nationwide. The newly revamped club is set to launch in 2016 with an exclusive member only social media website and The Girlfriends Meet | Up Show™ dedicated to celebrating genuine friendships.
Even though all of her work with Girlfriends Meet | Up® is enough to keep her busy more than full-time, she has just completed her first audio book. Beyond Style: The Quest, the first definitive guide for helping individuals refashion their life through education, inspiration and self-observations.  Infinite believes anyone can achieve their goals and sustain happiness when they develop their desired life-appearance from the inside out.
She passionately chooses to encourage, empower and enrich people's lives.  Through everything she does she tries to influence individuals to become the better version of their selves.  Her infectious persona allows her to never meet a stranger; this quality has desirably impacted the success of her businesses and allowed her to connect with people of all walks of life.
So here she is, at age 50, with multiple successful businesses under her quite fashionable belt, touching the lives of as many people as she can.  Her fashion industry experience, intense passion, and business acumen has taken her on a lifelong journey of helping others in numerous ways.  From Fashion Designing to Thought Refashioning, Infinite Piper, has proven through education, inspiration, self-observations and determination anyone can achieve their dreams.