BENIFITS OF MEMBERSHIP
AT GMU YOU'RE MORE THAN A PURSE!
There are many groups out there and I want you to know that there's nothing better than a Girlfriends Meet | Up® membership, and here's why.
Girlfriends Meet | Up has a sole focus on "Leading the way in creating new Friendships®".  We provide a way to meet like-minded women for the purpose of finding friends. We are not a singles group; our members are married, divorced, single, widowed, and engaged. It's all about finding friends and having fun.
To be a member of Girlfriends Meet | Up is to be able to celebrate life in a way other clubs can't match.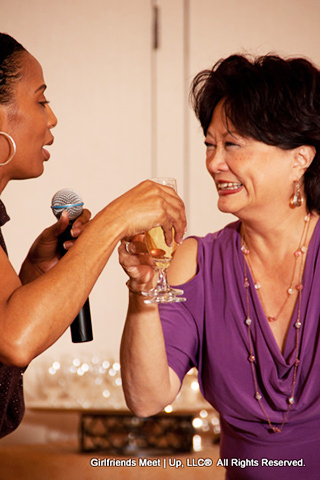 Our upscale events such as The Girlfriends Weekend Unfold Your Body, Mind & Soul® and Girlfriends Glam Awards® create an aura of welcome, a sense of belonging, and a feeling of privileged exclusivity that comes equipped with amenities such as exquisite dining, delightful beverages, unforgettable entertainment, and joyful personalities.
Nowhere else could you find such luxurious and private social events. I care about my members and want them to have the finer things in life as well as find true friendships. That's why I design events around a no-networking policy, set in plush settings; events where you can dress up and have fun, not at bars where you can get hit on and solicited by networkers. The club stands for everything I personally stand for. I would never associate our brand with anything less than I would accept for myself nor would I host an event that doesn't live up to my own standards.
Events aren't the only things we offer to help build friendships and have fun. We are in the process of developing and launching our very own exclusive social media website called "The Pathway to Friendship™" that will launch in 2016.  Girlfriends can post their interests and connect online 24 hours a day, 365 days a year. And what other club do you know that has its own TV show? The Girlfriends Meet | Up Show™ scheduled to launch in 2016 will showcase members' stories and give friendship building advice. We are constantly expanding and developing new ways to allow women to build friendships and improve their life.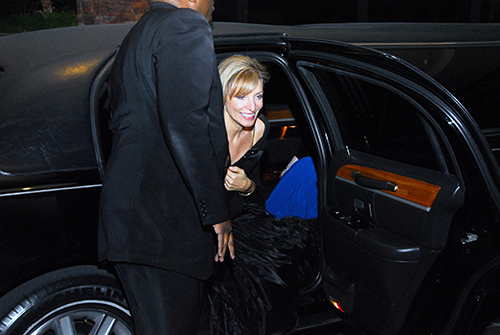 The famous American author Wallace Wattles said, "People are seeking more food, more clothing, better shelter, more luxury, more beauty, more knowledge, more pleasure - increase in something, more life," and as the Founder, CEO and the voice of Girlfriends Meet |Up, I believe that genuine friendships increase life, encourage women to get out and do more, and overall creates a desire to live one's best life every day. Membership with our club is a must if you want to enhance your life.
Choosing to join Girlfriends Meet | Up is choosing to live your life to the fullest, to get out and have fun, to be treated like royalty, and to make new friends…who would pass that up? The choice is obvious. We are not accepting Memerships at this time.
The Infinite Girlfriend®